Great minds think alike - collective minds succeed

Business Elite Awards, a trademark of Global Top Brands Awards, originated from the idea to recognize and network the most successful and ambitious business leaders from all around the globe. Business Elite's distinctively crafted programs are platforms that provide opportunities to partaking businesspersons which help them expand their businesses and consequently their companies' profits. Our unique way of achieving it is by organizing prestigious business events at the most luxury venues in the world's biggest business capitals and by maintaining and further developing our tools and services that facilitate the future cooperation of our member entrepreneurs and executives.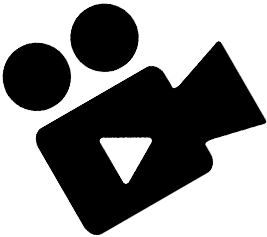 First of all, I would like to thank the Business Elite Awards Advisory Board for recognizing my achievements over my 18-year career in tourism. Despite everything, my team and I have managed to achieve the most successful summer season of 2021 since the opening of the Pino Nature Hotel, so this award is not only mine, I just lead my team!





I am honored that our work from Tudor. Personal Tailor is appreciated internationally. I gladly received the "Business Elite's 40 under 40" award in the name of our entire team during a special event that took place in Istanbul this week. Congratulations Viktor Gjorgjieski and to your team for organizing it!







I'm so happy I had a chance to represent #Kosova in Amsterdam last week, and as a result I met many multinational young #enterpreneurs. Thank you @businessleites40under40






You will never regret working hard because hard work always pays off. I want to thank Business Elite institute from canada for awarding me with Business Elite " Under 30 " award. I also want to congratulate other awardees for their sucess and accomplishments in the buisness field. I turly believe that young entrepreneurs will make the world a better place. I dedicate this award to my team, without them this would not be achievable.
To inspire others is an
honor
. To give back to your community is a
blessing.
To give back to my country and nation is my
pride.
This year's Business elite awards, 40 under 40, in Istanbul I was chosen and recognized as a businessman to wear the title of outstanding visioners and innovators that change the way things are done.
.....................
Attending this annual award ceremony and gala dinner, I've had the
chance to meet
plenty of ambitious, motivated, and amazing entrepreneurs and executives.
It is a privilege
to be among so many people filled with inspiration and vision for a better tomorrow. I salute them and I firmly believe that this award will motivate us to be better and do better.




As the popular saying states: "better later then never". So it's been more than a month since the amazing 30 Under 30 Business Elite Awards event in Hungary at Festetics Palota (Budapest), that I had the priviledge to attend as an awardee. I feel honored to have had this amazing opportunity, and at times like this I feel proud when I think of the past ten years of constant hard work, overcoming challenges both professionally and personally… Thank you again Business Elite Awards for the event and award, my amazing team (Alexandru Faina, Tania Preda, Vecsei Szilveszter, Ioana B. Tănase) for their professionalism, knowledge and contribution, my family and loved ones for their unshakeable support, and my amazing clients as we grow together! P.S. Huge congrats to all 30 Under 30 Awardees. Keep up the amazing work. you do.






Primarily, it is a recognition of my work and efforts so far outside the borders of Montenegro. Then, it is also a reward for my family and friends who constantly support me. And finally, this award is definitely a motivation for further personal and professional development.



It's a great feeling of getting recognized for your hard work.
- LinkedIn post, September 2021

..........

I am honored to stand here with all of you and accept this award. I thank the Business Elite Awards for this recognition, and I especially thank my company NLB Bank and the team that has been supporting me all these years.






IIt is a great honor for me to be chosen among the 40 most successful managers in Southeast Europe under the age of 40, at the Gala Dinner held in Istanbul, proudly representing my Meridian Tech and Serbia. This is a great incentive and motive in further life and career and now I will insert 2 clichés words because it is a great moment - let's go Take care







Only happy faces here! Congratulations to each and every one of us for receiving the Business Elite's "Under 30" prestigious award at the beautiful city of Budapest! The best is yet to come!







Only happy faces here! Congratulations to each and every one of us for receiving the Business Elite's "Under 30" prestigious award at the beautiful city of Budapest! The best is yet to come!




I am very pleased that the international jury of the Business Elite Awards recognized my work and included me among the winners of this year's award " 40 under 40" business leaders of Southeast Europe. I thank all my friends and business associates who nominated me, particularly my marketing team Porto Montenegro, the best place in the world where the office is called home and the colleagues are called family.
- Radio Jadran, June 25, 2019
....................
This award motivates me, but I believe it also motivates my work environment because we are honored for being good at a common task.




Maybe sometimes it's time to collect your points so they will be dear to you again. Every award is welcome because it gives you motivation plus to keep working and trying, knowing that you are on the right track.

In Amsterdam, at the gathering itself, I met many people from my country and many from the region. There was such good networking that the real values are yet to come from that networking in that club of "40 Under 40", because everyone is young, enthusiastic, everyone is successful in their own field, in their own way, each with their own story and everyone can be encouraged and motivated by everyone else to make a kind of collaboration that will bring benefit to the whole region.





*Two years and a half ago everything started with an idea… the rest is hard work, lots of sacrifices and never giving up.

*As we know, starting a business from the very bottom is equal to death but not impossible.

*The result? Hard work always pays off. Never take your dreams for granted.






2020 Business Elite's "Under 30", South Eastern Europe, Award Ceremony Thank you Viktor Gjorgjieski






Gaining such recognition is a great honor but also an opportunity to open new horizons and perspectives. By presenting the innovation and vision of the winners, unlimited opportunities for success are opened, not only individually but also collectively, primarily for the company and in general for the business capacities of the country.





I am very happy and proud to be the winner of this prestigious award given by the renowned American-Canadian company Global Top Brands Awards, whose basic mission is to build a global business network made up of excellent professionals in their jobs, the best among the best. I see the award as the culmination of my career so far, which this year celebrates a small anniversary - 15 years of professional engagement in the field of communications and marketing.



And I can say that it's really a wonderful feeling when you stand side by side with other young and successful winners of this prestigious award. I'm not saying that because I'm expected to say it at the moment, but honestly. The awards ceremony was held in Budapest for our region, --this year for this and the previous year- (due to Covid, the award for 2000 was postponed), and the room was full of energetic young people whose stories and businesses blew my mind. At one point I even wondered if I was really as successful as those who trade with the Americas, Europe, Dubai, who deal with data mining, business consulting, cryptocurrencies, marketing and who knows which other occupations that will exist in the future. But I seem to was, because my work and effort has been recognized by other professionals and leaders in their fields, as well as members of the Executive Club.






I think the most valuable thing these days is the communities you build around you, with people who have the same values. This award is for my community, for the people who have trusted and trust me, and who bring value to communication, community, business, their life.






Recognition means that you have some personal satisfaction, and on the other hand to take the opportunity to meet people who have received the same award and to exchange experiences that they have. I did not know most of the winners until that moment, but from then until today I have made personal contacts with some, with some we have even established some business cooperation.






Greatly honored to receive the Business Elite Award, within 40 Southeastern Europe's business personalities under age of 40!! I dedicate the price to our BESA SECURITY family, all our precious staff, and good clients which we treat as partners!
I am
so proud and thankful
for the Business Elite's "40 under 40" Southeast Europe award! The ceremony took place on 14th September in Istanbul and it gathered leaders from different fields. This is a
step forward in my career
and motivation to continue with the same pace, working with my great team and delivering results!
- LinkedIn post, September 2021
----------------------------------------
..[I]nitial reaction for the received recognition was with the sound of
satisfaction
, but also responsibility for future tasks and business challenges.







This award is a recognition for my 15 years dedicated to work, family and contribution to the society. Huge thanks Business Elites 40 under 40 for the recognition, and enormous gratitude to myWorld International for believing in me in the last 10 years







Every time we are crowned with an award in Frutti, we are inspired to work even harder, to be careful in details, with responsible behavior, always innovative and always close to the customer. Why do we mention it? Because this award had no value without my wonderful colleagues in Frutti and our collaborators




Great night… I was glad to be among successful business people from N. Macedonia, Serbia, Montenegro, BiH, Bulgaria, Greece, Kosovo, Romania.. a lot of inspiring stories that set an example for future generations.. #collective minds succeed together#






Grateful & honored to be on this shortlist of talented people that lead change & shift business perspectives in the SEE region. It is my first career award and it comes at a time when I had many doubts about the path I chose. There has been nothing more rewarding for me than to see my work progressing and being appreciated by others. Thank you, Business Elite Awards, for the recognition! Congrats to all the winners!






It is an incredible honor to get this prestigious recognition. Congratulations to all the awardees, thank you @businesselitesunder30 for the amazing event and the organization. We had a lovely time networking. I believe that we are the driving force to make the world a better place. I would also like to thank my amazing wife and my team for the support. Moving forward to further achievements and constantly improving ourselves.






I am honored to be included among so many other visionaries and innovators across North America and represent Windsor-Essex and the Canadian tech community. I wouldn't be here without their support.






I was shocked to see at what level everything was organized: in the museum, with classical music, with a ceremonial award... On that occasion, I met the other 39 winners and saw how important these international congresses are for establishing contacts for potential cooperation.




Thank you Business Elite Awards for the really inspiring acknowledgment. As I shared during our Gala evening, a "True leader does not need a title - Nevertheless receiving recognition such as 'being part of this club', is really inspiring, emotional and important in the same time", as such actions motivate person to keep on growing, influence others and share positive leadership practice!
Still, non of this would have been possible without the support of the whole team.
TIGO Finance Team - this award is dedicated and belongs to you!

I am glad to be part of this wonderful community. The organization was amazing; I thank the Regional Director Viktor Gjorgjieski for the selection and the opportunity to gather visionaries in one place when it comes to business and development of each of us, whether we come from a small and successful company or a large and seriously developed business. This recognition really has a meaning to me. But the contacts with the other young leaders and the acquaintance with their success business stories mean much more to me than the statuette. After this event, I am almost sure that regardless of everything, the future of Republic of Macedonia is in good hands. We really have successful and inspiring young leaders who are yet to write success stories.

Create with the heart, build with the mind," Criss Jami says. It was great to meet so many inspiring fellows "creators"! Thank you Business Elite Awards for the great event in Budapest, regardless of the difficulties that Covid caused
----------------------------
"Great minds think alike - collective minds succeed together". I feel very honored to be selected as part of Central & Eastern Europe's "Business Elite's 30 Under 30". It feels great to receive recognition for your work, however, for me, awards are not the most important thing. What really matters is doing what you enjoy, working with honest and good people you can trust, and motivate you to get better. Thanks to all awardees for their positive energy, I hope we will have many opportunities to "succeed together" and improve our region.

I am extremely honored for receiving such an important and prestigious award - Business Elite's "40 under 40" as one of the top, most successful, and outstanding managers up to 40 years in Southeast Europe for 2021, together with the membership in the Business Elite's "Executive Club".

I am honestly grateful for the recognition that I have received for my work and efforts during all of these years of professional engagement. Many thanks to @Cammeo, @CammeoGroup, and my team, as well as thank you to @businesselite's40under40 for the amazing Award Ceremony in Istanbul, Turkey.

This award is a huge motivation for future success. Moving forward to further achievements and constantly improving ourselves.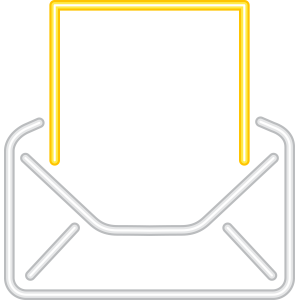 Global Top Brands Awards
2602-55 Bremner Blvd
Toronto, ON, M5J 0A6
Canada

Global Top Brands Awards
442 5th Avenue #1157
Manhattan NY 10018
United States of America